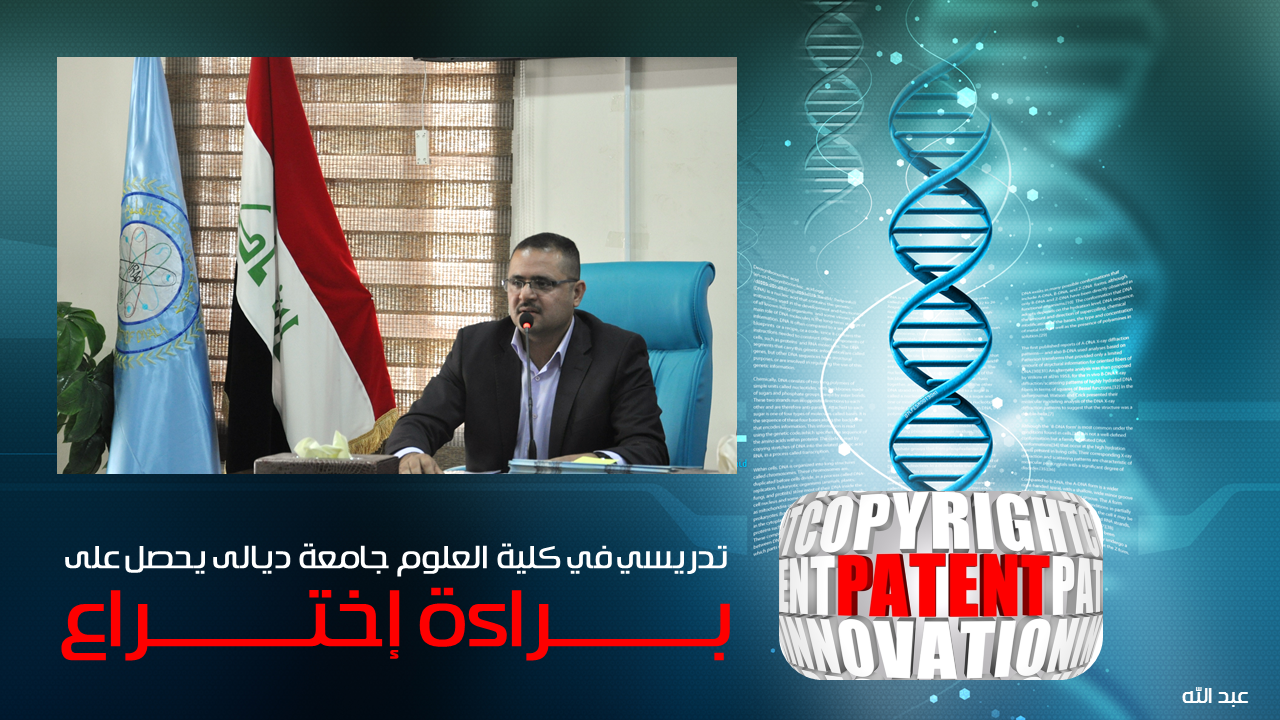 A lecturer at the Biology Science Department, College of Science, University of Diyala gets patented
Assistant Professor Dr. Ibrahim Mohammed Hadi, who is a lecturer at the Biology Science Department at our college, has got patented from the Central Organization for Standardization and Quality Control, Ministry of Planning because he found the possibility of using the separated Gallic acid of Calvatia craniformis by the advanced chemical ways to treat cancer laboratory infected glands murine mammary cancer (M-22).
The study showed a direct effect of this acid for its ability to shorthand tumor size because of its ability to demonstrate a counter reaction to the synthesis of the blood vessels (Anti-angiogenesis) necessary for the establishment of tumor mass and cells reproduction which leads to make the circumstances into the tumor is not oxygen, leading to the death of tumor cells.
Also, the scientist (liu et al., 2006) shows that the Gallic acid interferes with different degrees of development of cancer and lowers making the blood vessels in the cancer mass. This study came in line with the study of the scientist Yong and his group (2010) that shows the Gallic acidlowers the vitality, survival, reproduction and the invasion of blood vessels and synthesized in the human brain cancer.
Dr. Ibrahim has used two scales for evaluating change the size of the tumor in the totals of the dosed mice, where these scales are the size of the relative tumor and the proportion of inhibition of growth.These two scales were good to follow the size of the tumor with the continued duration of the dosing.
The results have shown that the inhibitory effect of acid for all doses, the size of the tumor depends on the dose used and the period of the dose. Also, the results also indicate that the best dose inhibition of tumor was 0.8 mg kg as it was (87.06%).