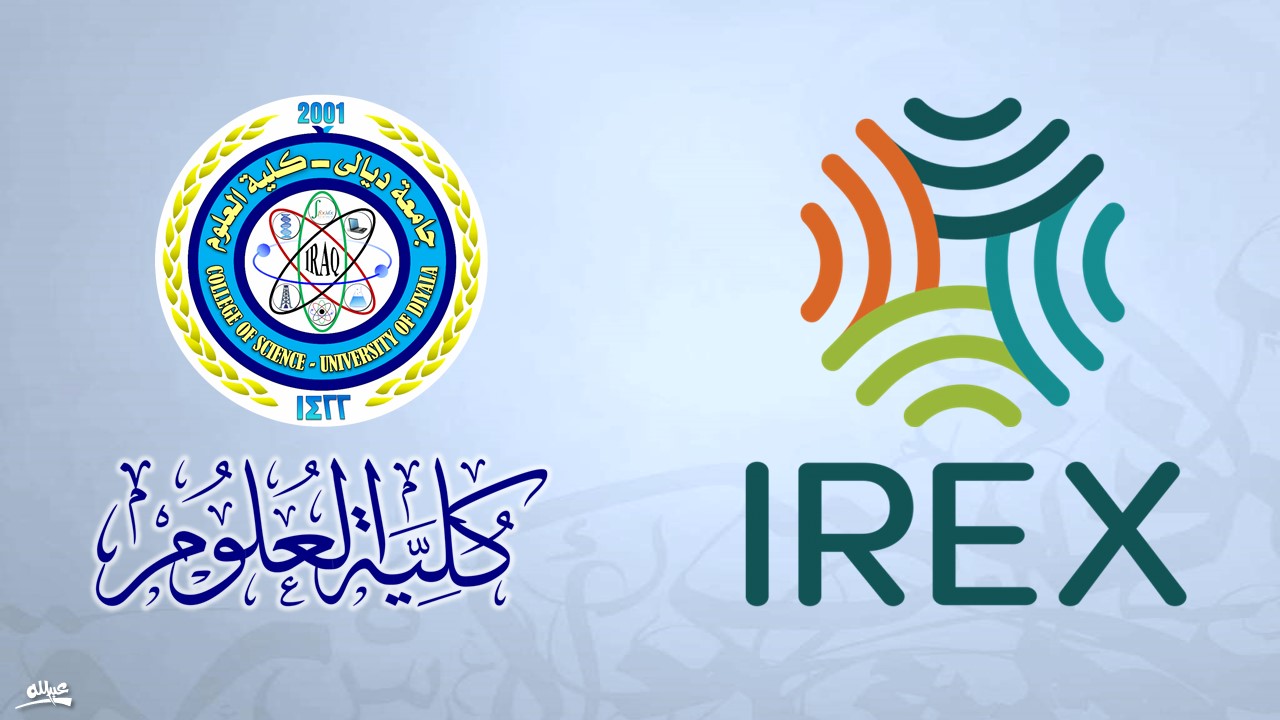 A project of College of Science, University of Diyala has been chosen as the best project by American IREX
As a result of continuous efforts and constant quest for top positions at the international level and continuous follow-up by the deanship of the college that is represented by Assistant Prof. Dr. Tahseen Hussain Mubarak and Associate Dean for Administrative and Academic Affairs Dr. Karim Hneksh Hassan, the project of College of Science, University of Diyala to develop and update the curriculum for undergraduate study has been successfully chosen by American IREX.
This success came after continuous effort and correspondence, and amendment on the project's steps and implementation phases for a period from October 2016 to January 2017 by winning a contract to implement a scientific cooperation project entirely funded by the US Embassy in Baghdad within US–Iraq Higher Education Partnerships Program (IREX).
The project has been chosen among 156 project from many countries were presented to IREX. At the beginning, it was nominated 37 projects, and then was to provide a set of questions and clarifications about the project, its importance and the subsequent stages after it. Later, it was chosen only 8 projects, including our college project titled "Review and update the curriculum for the B.Sc program of College of Science of University of Diyala, Iraq"
The project consists of two phases, the first one is to train a number of professors in the United States of America to update curriculum of some departments of the college by cooperation and coordination with one of the US universities and institutes that will be determined later. The second one is to establish a workshop about modern methods of university teaching for more than 20 of teaching staff of the university.
This project was a result of the generous care from the chancellor Prof. Dr. Abbas Fadhil Dulaimi, as well as, his quest at the scientific progress to the university and raises the university at the international level.
We are hoping that for this project an important role in raising the scientific level of the college and the university and upgrade them globally.
It is worth mentioning that, this project is the second after the previous project the Delphi-Iraq, which was implemented in collaboration with the British university, University of Reading, and so, congratulations to our college, our university and our beloved Iraq.