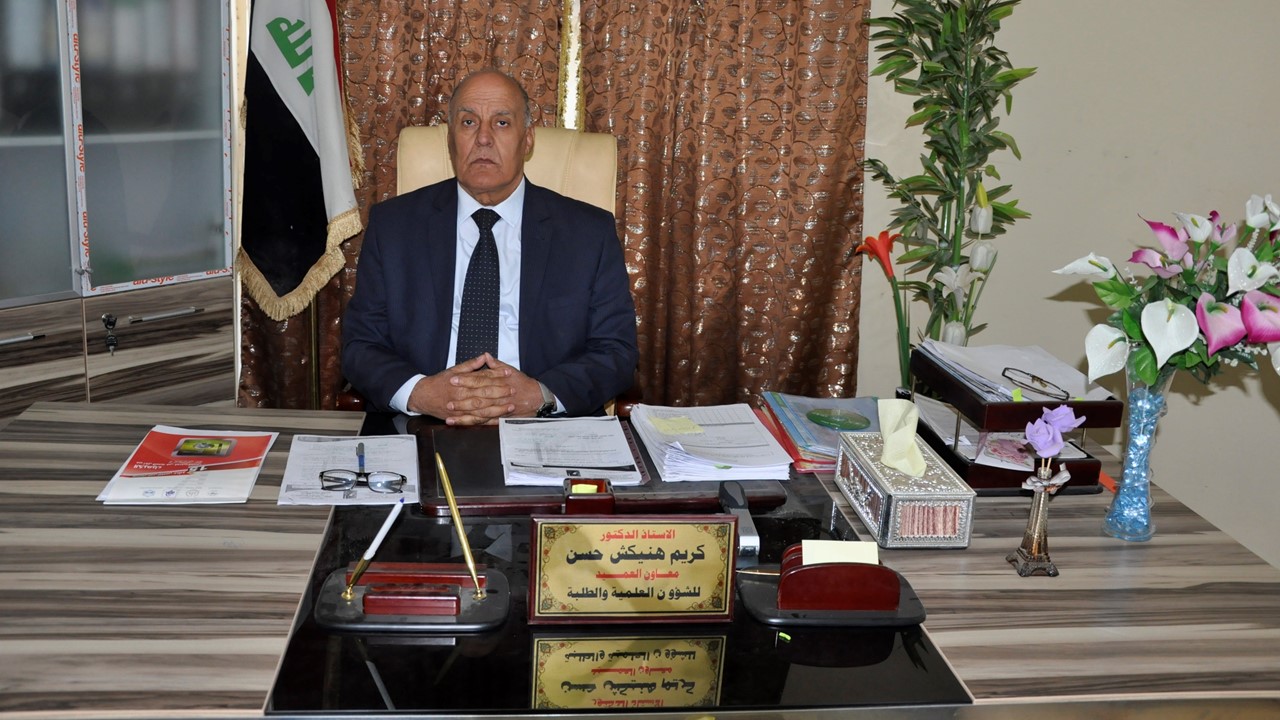 Lecturer at the Department of Chemistry Sciences has got a membership from American Chemical Society
Dr. Karim Hneksh Hassan, who is a lecturer at the Department of Chemistry Sciences, College of Science, University of Diyala, and who is an associate dean for the academic and students affairs at the college has got a membership from the American Chemical Society.
This selection came as a result of his scientific achievements and the published research at the global universities and at the local and international sober scientific journals, as well as, his membership at other international scientific institutions and selected as a member of the committees for various international conferences.
Assistant Professor Dr. Tahseen Hussein Mubarak, who is the dean of the College, has congratulated Dr. Karim on this membership, saying that "this achievement is a qualitatively scientific achievement, and it has been added to our college that will have an impact on raising our college's rank globally".