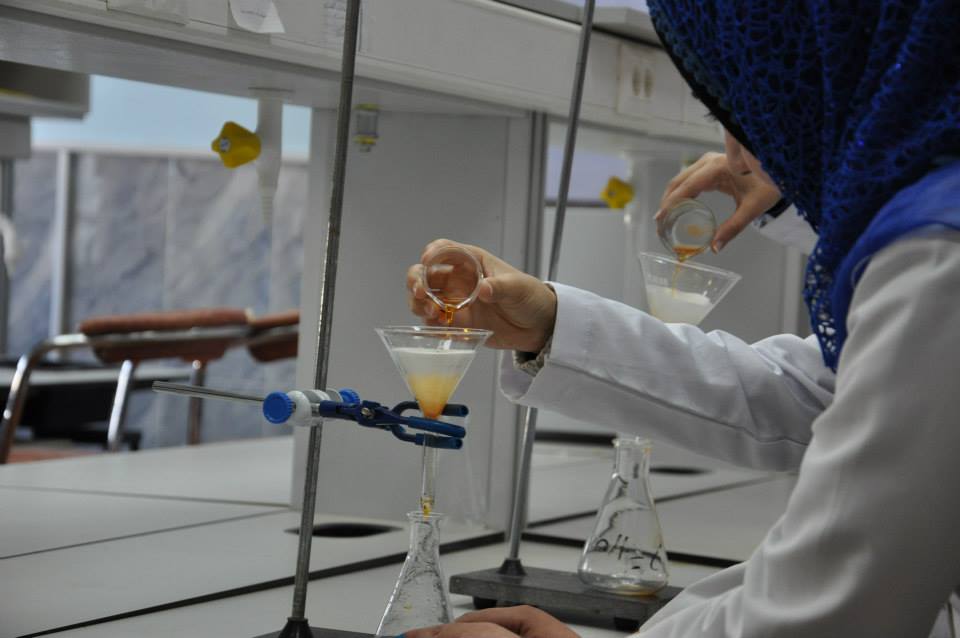 New achievement on the global road by the College of Science
Due to the tireless efforts and tireless ongoing from the staff of the Department of Chemistry and by permanent follow up of the Dean of the College, assistant professor Mr. Dr. Tahseen Hussain Mubarak and the assistant dean for academic affairs Mr. Dr. Karim Hneksh Hassan and constantly communicate with the British Royal Society RSC, the Department of Chemistry Sciences at the College of Science managed to go a long way to reach the final stage of getting on the reliability of the British Royal Society of Chemistry within quality requirements that desired by our college. Here's the our ministry esteemed, which is represented by the Mr. President of Apparatus of Supervision and Scientific Evaluation, appreciates these efforts that increase the mettle of the researchers and the staff at the department in particular and the college in general to get the international reliability for their various departments and each according to his specialty.
For his part, Mr. Dean of the College congratulates the presidency of the Department of Chemistry Science and its staff, and directs his thanks and appreciation to the members of the Committee on the reliability and quality assurance at the department for their scientific efforts and the global communicate to get the reliability requirements for the department, and he asks the committees reliability at other departments to urge the pace and communicate with the global reliability organizations that adopted to accomplish their tasks.
---