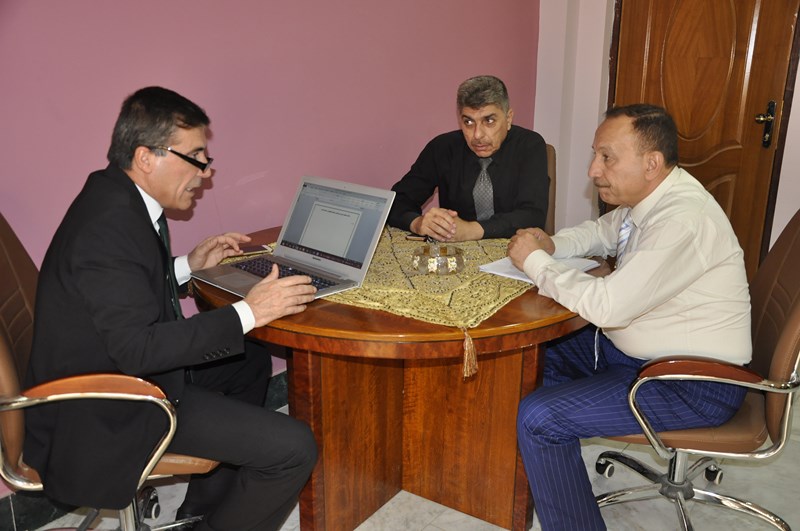 College of Science at University of Diyala signs a scientific cooperation agreement with the College of Medicine
College of Science and College of Medicine both at University of Diyala have signed a scientific cooperation agreement with each other. "The agreement has included doing a joint research cooperation to exchange theoretical experiences, scientific application in the fields of scientific research, practical applications of the results of the research" Dean of College of Science Prof. Dr. Tahseen Hussein Mubarak said. Also, "t has included organizing conferences and workshops, discussion sessions on relevant scientific topics in common specializations and Courses in the field of education and modern curriculum in integrative systems for the lecturers" he added.
Moreover, the agreement included the administrative and developmental in the infrastructure, teaching postgraduate students and joint supervision in the interest of the student and the outcomes of scientific research, exchange experiences to fill the shortage in the various specialties and rare ones and organizing mutual visits in accordance with the principle of peer evaluation. In addition, it includes doing the competitions and scientific debates, and the establishment of cultural activities, awareness and sports for students including mutual visits.