A West Asia Mathematical School (http://www.rnta.eu/WAMS/)
is organized in collaboration and under the supervision of CIMPA(https://www.cimpa.info/).
This school is organized in cooperation with
College of Sciene-University of Diyala, University of Nantes-France and Yarmouk University-Jordan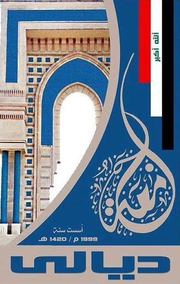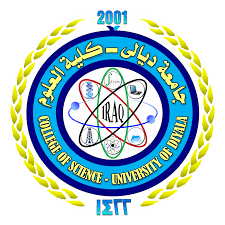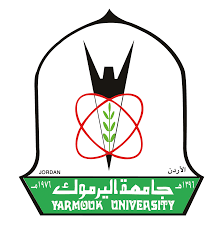 entitled
WAMS-Irbid-2020: Mathematical Methods in Biological and Related Sciences.
Yarmouk University-Irbid-Jordan (https://www.yu.edu.jo/index.php/en/)
For the period 31 October-5 November, 2021
Registration Deadline: 5 March 2020
The objective of this school is to draw together mathematics, biology and computer use to help students and researchers to apply mathematical methods to solve problems occurring in the modeling of biological systems and in related sciences.
The implementation and development of numerical approximation methods requires, first and foremost, a good knowledge of mathematical equations (differential equations, partial differential equations) but also the phenomena they account for. Finally, the efficient implementation of the associated approximation algorithms can not be conceived without an introduction to computer skills.
Coordinators
Abdeljalil Nachaoui, Laboratoire de Mathéatiques-Jean Leray, Universit de Nantes, France

Fatima M. Aboud, Department of mathematics, College of Sciences, University of Diyala. E-mail : Fatima.Aboud@sciences.uodiyala.edu.iq
Scientific Committee
Abdeljalil Nachaoui, Laboratoire de Mathématiques Jean Leray, Université de Nantes, France

Abdelhalim Larhlimi, Département d'Informatique, Université de Nantes, France

Tahseen H. Moubarak, College of Sciences, University of Diyala, Iraq

Tamaz Tadumdaze, Institute of Applied Mathematics, Tbilisi State University, Tbilisi,Georgia,

Francois Jauberteau, Laboratoire de Mathématiques Jean Leray, Université de Nantes, France

Mohammad Alrifai, Department of Mathematics, Faculty of Science, Yarmouk University, Irbid,

Mazhar Alzobi, Department of Mathematics, Faculty of Science, Yarmouk University, Irbid, Jordan
Local Organizing Committee
The person in charge: F. Aboud, Department of mathematics, College of Sciences, University of Diyala, Iraq ( Fatima.Aboud@sciences.uodiyala.edu.iq).

Abedel-Karrem Alomari, Department of Mathematics, Faculty of Science, Yarmouk University, Irbid, Jordan

Rashid Abu-Dawas, Yarmouk University, Irbid, Jordan

Mohammad F. Al-Jamal, Yarmouk University, Irbid, Jordan

Nedal AlAnaghreh, Irbid private University, Irbir, Jordan

A. Ammoura, Irbid private University, Irbir, Jordan
Lecturers and courses
Abdeljalil Nachaoui, Laboratoire de Mathématiques Jean Leray, Université de Nantes, France

Reconstruction of the potential on the brain surface from the potential data measured on the scalp

Fatima M. Aboud, Department of mathematics, College of Sciences, University of Diyala, Iraq

Mathematical tools for partial differential equations analysis

Abdelhalim Larhlimi, Département d'Informatique, Université de Nantes, France

Mathematical methods in metabolic engineering for strain design

A. K Alomari, YarmoukUniversity, Jordan

Recent methods for solving biological models using approximate analytic solutions

Sharifa Alsharif, Yarmouk University, Jordan

Conformable Fractional Derivative and Some Application
Registration
Please register in the international website link:
https://www.math.sciences.univ-nantes.fr/WAMS-CIMPA-JORDANIE20/
and please send your CV with motivation letter from an official email to the following emails: Cimpa-Wams@univ-nantes.fr
For more information contact: Cimpa-Wams@univ-nantes.fr